Squash Racket

Racket length 70 cm, with the maximum strung area of 500 square centimeters and weighing about 110-200g.
quash shoes

The squash courts are generally required players must wear (Non-Marking) indoor shoes. Because squash games need a lot of turn of the actions, so one pair which can fully protect the ankle squash shoes must be required.
Types of Squash Balls
Generally in 4 types:
Name

Characteristics

Degree of the Bounce

Speed

Type of users

The Revelation Pro XX
( 俗稱雙黃點 double yellow dot )
Traditional-size black ball, identified by a double yellow dot

x

x

Used in all senior players and competition matches
The Revelation Competition XT
( 俗稱單黃點 single yellow dot)
Same size as Pro XX, increased 10% 'hang-time', and identified by a single yellow dot.

xx

xx

Players who need to improve their skills
The New Max Progress Ball
( 全黑色及沒有顏色點 )
6% larger than the traditional-sized ball, had a 20% longer 'hang-time' than the Revelation Pro XX

xxx

xxx

Beginners and intermediate
The Max Ball
( 全藍色 )
12% larger, and had a 40% longer 'hang-time' than the Revelation Pro XX

xxxx

xxxx

Beginners
The more x, the bouncier and faster the ball.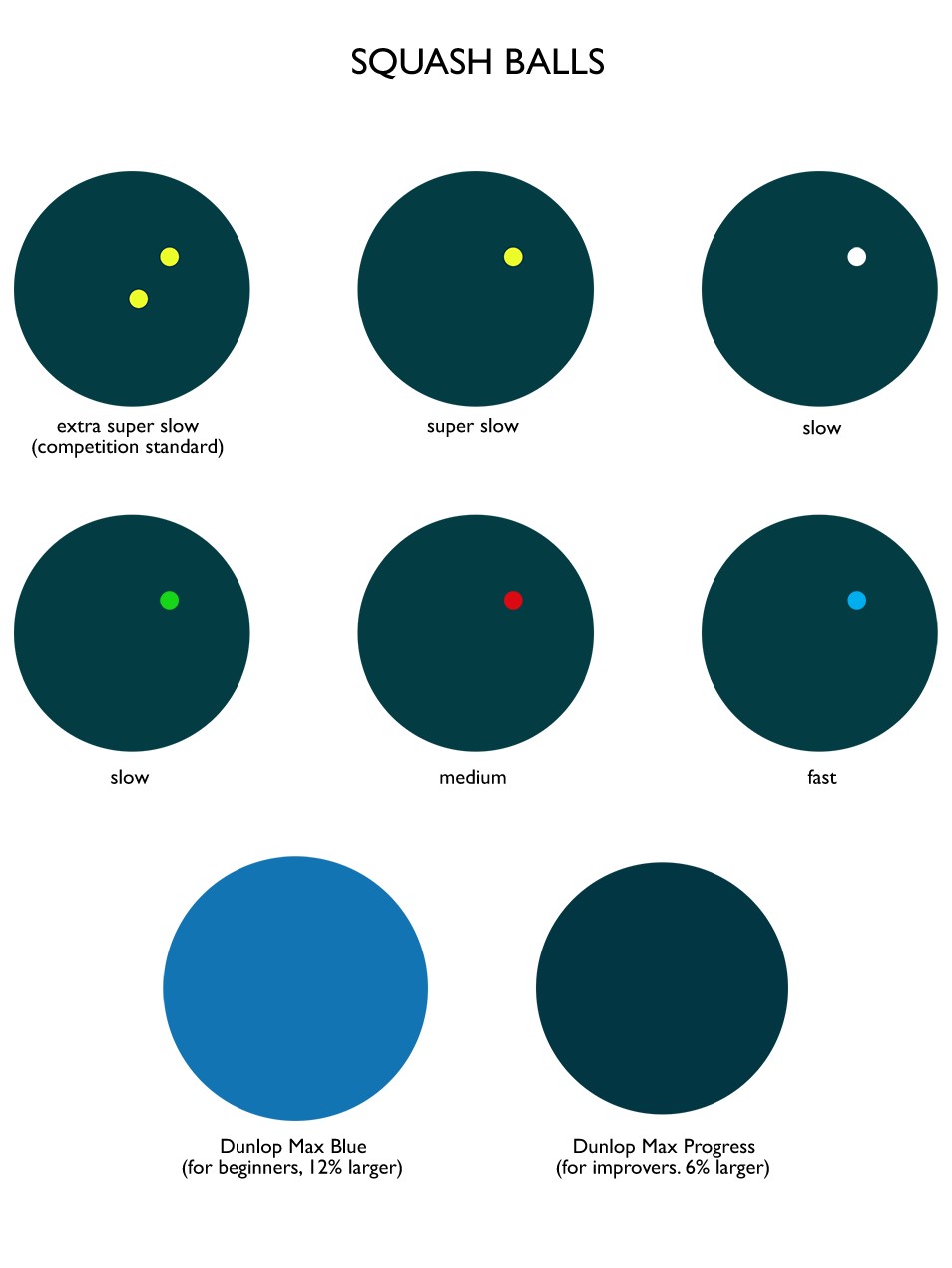 Eye Wear Protector
According to the World Squash Federation for players under 19 years old in must wear eye protector during the game.