Promotion of Squash in Schools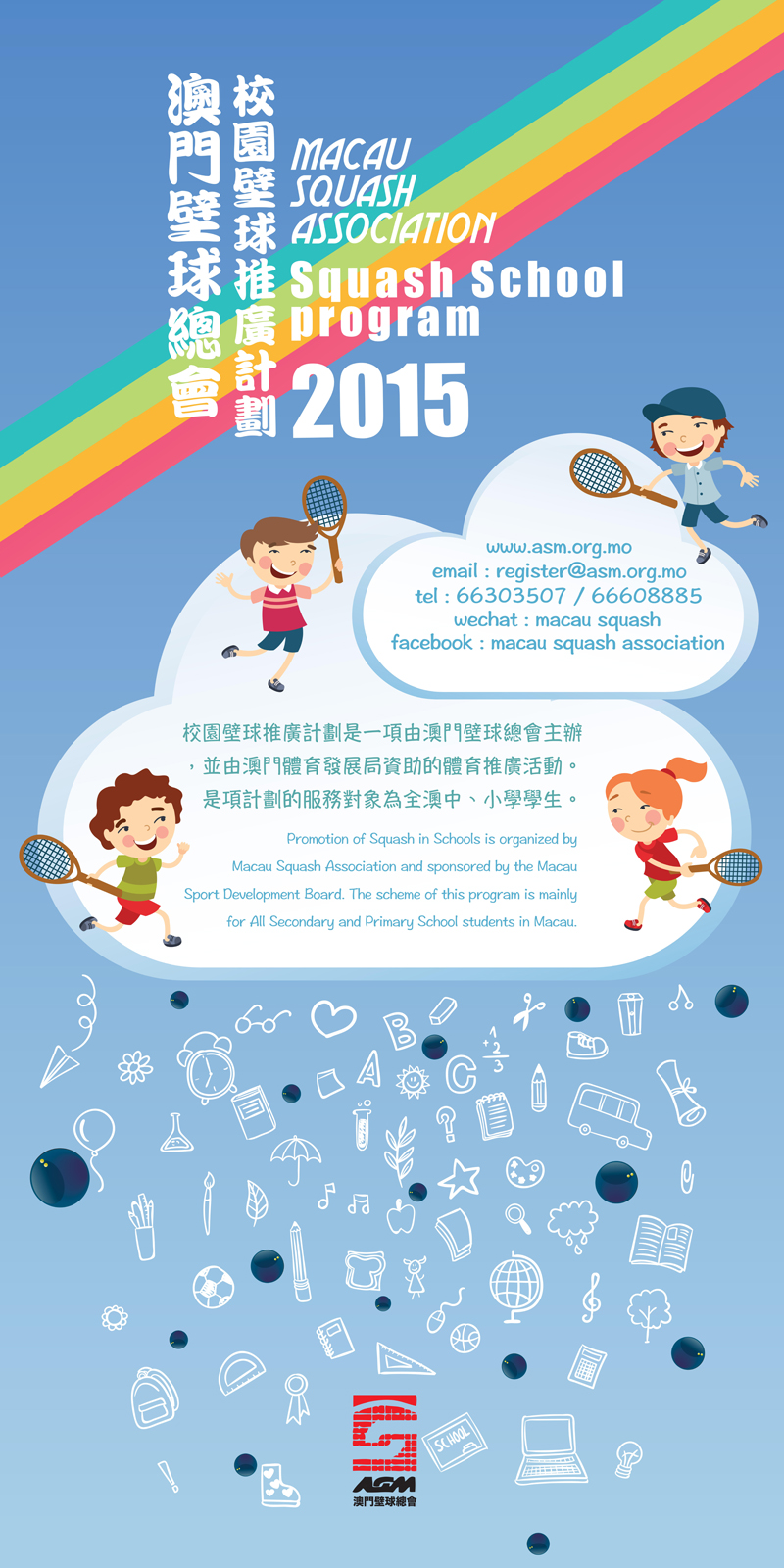 Introduction:
Promotion of Squash in Schools is organized by Macau Squash Association and sponsored by the Macau Sport Development Board. The scheme of this program is mainly for All Secondary and Primary School students in Macau.
Target:
Youngsters below Age 13
Date:
Start from September 2014
Aim:
To enhance the popularity of squash in Macau and to find the hidden talents among the school youth who age from seven to thirteen years old. And though various of training to choose from young athletes with potential, become one of the member of Macau's squash team.
Details of the scheme:
1.      Day of Squash Experience
       i.      To allow students to enjoy the fun of Squash and increase the interests of Squash
       ii.     Macau Squash Association will send Asian Squash Federation Coaches to demonstrate and teaching of Squash Experience
       i.       Youngsters who have interested in Squash can take part into our Beginners Class
       ii.      Two months training will be scheduled, participants with outstanding performance and coaches recommended may be selected
                  in Junior Development Team for further training
       iii.     ASM will send coaches to guide students for further training
       iv.      Help Schools to organize the school teams